Middle Knowledge: Human Freedom in Divine Sovereignty
Keywords:
Middle knowledge, Providence, Sovereignty, Human Free Will
Abstract
Molinism has been gaining traction in various circles within the last few decades as one of the major models for reconciling divine sovereignty and human freedom among the Reformed, Arminians, open theists, process theists, and possibly more. Luis de Molina (1535-1600) was thought to popularize the idea that God's so-called middle knowledge is an additional cate­gory within our typical twofold understanding of divine foreknowledge. Thus, middle knowledge exists between God's natural knowledge and free knowledge to conceptualize three logical successions within the Godhead as he creatively decides to decree and actualize the world we see today. Through this somewhat ambitious project to contrast and defend Molinism against other positions, John Laing has written one of the most rigorous and comprehensive treatments of the doctrine of middle knowledge or Molinism. His work is exemplary in many ways, especially as an evangelical theologian who attempts to fill the gap within evangelical scholarships on Molinism.
Downloads
Download data is not yet available.
References
Laing, John D. Middle Knowledge: Human Freedom in Divine Sovereignty. Grand Rapids: Kregel Academic, 2018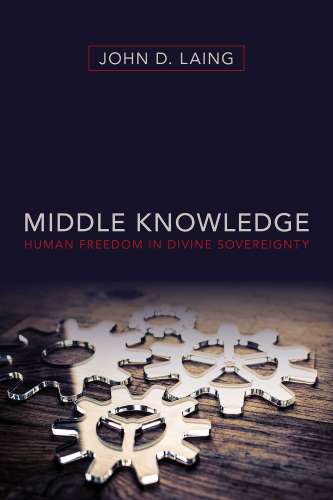 Downloads
How to Cite
Jeremiah, Wilson. "Middle Knowledge: Human Freedom in Divine Sovereignty". Veritas: Jurnal Teologi dan Pelayanan 20, no. 1 (July 21, 2021): 153–156. Accessed March 23, 2023. https://ojs.seabs.ac.id/index.php/Veritas/article/view/417.
License
Copyright (c) 2021 Wilson Jeremiah
This work is licensed under a Creative Commons Attribution-NonCommercial-ShareAlike 4.0 International License.