Chosen in Christ: Revisiting the Contours of Predestination
Abstract
This saying is perhaps trustworthy, "Of writing many books on the election, there is no end." So why another book on this topic? What's the payoff(s)? One apparent reason is the contentious nature of the idea of election itself, and so no one has written conclusively on this particular issue, as witnessed throughout the history of Christianity. As a contribution to the Reformed, Exe­ge­tical, and Doctrinal Studies (REDS) Series, Cornelis Ve­nema believes not only that it is a timely work to com­memorate the four-hundredth anniversary of the Synod of Dordrecht and the genesis of the Canons of Dordt, but there are also at least two other motivations for an additional reflection on the topic. First, the doctrine of election is so pervasively taught throughout Scripture, explicitly or implicitly, that it is impossible not to come across the topic as one reads both the Old and New Testament carefully. Second, the doctrine of election is essential in understanding the triune God's initiative and role in the whole biblical drama of redemption. Venema rightly notes the two practical implications following this second point, that such doctrine would impress upon believers a life of humility as well as a life of thanksgiving and total commitment to glorify God.
Downloads
Download data is not yet available.
References
Venema, Cornelis. Chosen in Christ: Revisiting the Contours of Predestination. Fearn, Ross-Shire: Christian Focus Publication, 2019.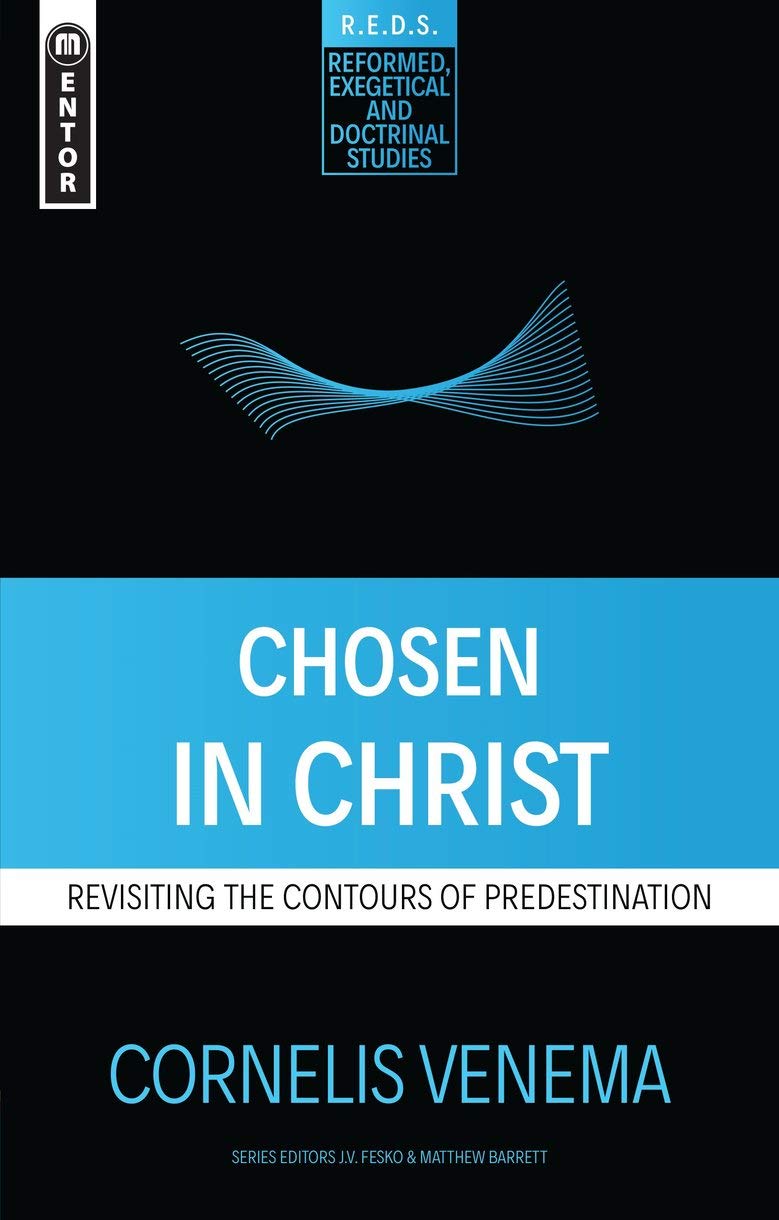 Downloads
How to Cite
Jeremiah, Wilson. "Chosen in Christ: Revisiting the Contours of Predestination". Veritas: Jurnal Teologi dan Pelayanan 21, no. 1 (October 1, 2022): 95–98. Accessed December 5, 2023. https://ojs.seabs.ac.id/index.php/Veritas/article/view/411.
License
Copyright (c) 2022 Wilson Jeremiah
This work is licensed under a Creative Commons Attribution-NonCommercial-ShareAlike 4.0 International License.