Formasi Spiritual Martin Luther dan Perwujudannya dalam Gereja-Gereja Injili di Indonesia
Keywords:
Spirituality, Luther, Martin, 1483-1546
Abstract
ulisan ini mencoba untuk memberi saran bagaimana gereja dapat mengerjakan formasi spiritual. Untuk ini kita akan lebih dahulu menelusuri formasi spiritual Martin Luther sebagai tokoh pencetus Reformasi. Dasar yang diletakkannya menjadi pola pembentukan kerohanian yang dikerjakan oleh gereja-gereja Protestan di kemudian hari, seperti dituliskan oleh F. Richter: All the important developments that have ever sprung from Protestantism over the centuries can ultimately be traced back to Luther's thinking. All the tendencies that Protestantism has ever espoused are either explicitly or implicitly present in Luther. Namun, seiring dengan berjalannya waktu, hal yang Luther ingin wujudkan dalam formasi spiritualnya tereduksi, sehingga apa yang kita jalankan pada saat ini tidak mencakup keseluruhan aspek yang dikembangkan oleh Luther. Hal inilah yang ingin kita kembalikan dalam formasi spiritual yang dikerjakan oleh gereja.
Downloads
Download data is not yet available.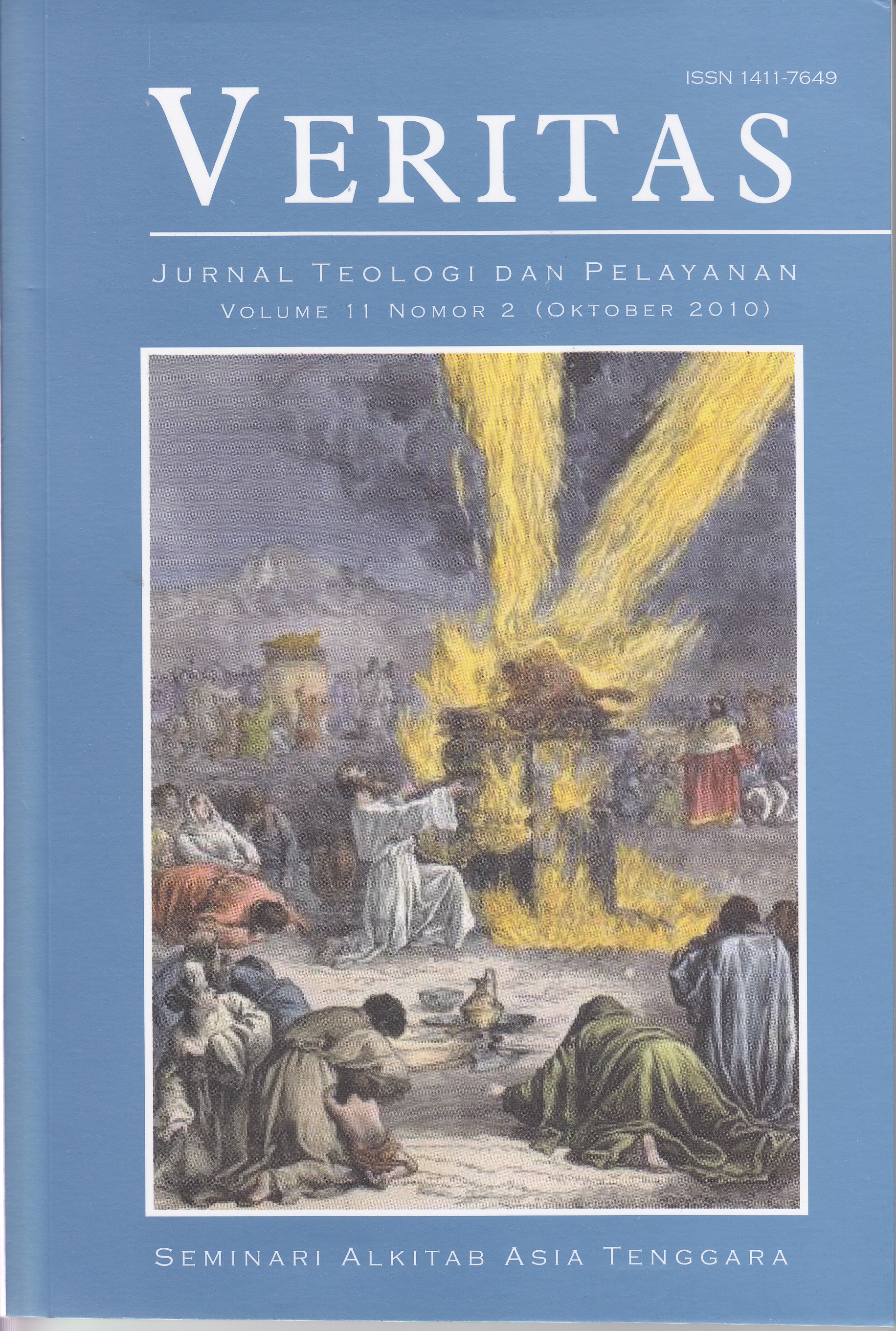 Downloads
How to Cite
Mulia, Hendra G. "Formasi Spiritual Martin Luther Dan Perwujudannya Dalam Gereja-Gereja Injili Di Indonesia". Veritas: Jurnal Teologi dan Pelayanan 11, no. 2 (October 1, 2010): 187–205. Accessed May 21, 2022. https://ojs.seabs.ac.id/index.php/Veritas/article/view/232.