Call for Papers Volume 19 Number 2 (December 2020)
2020-07-11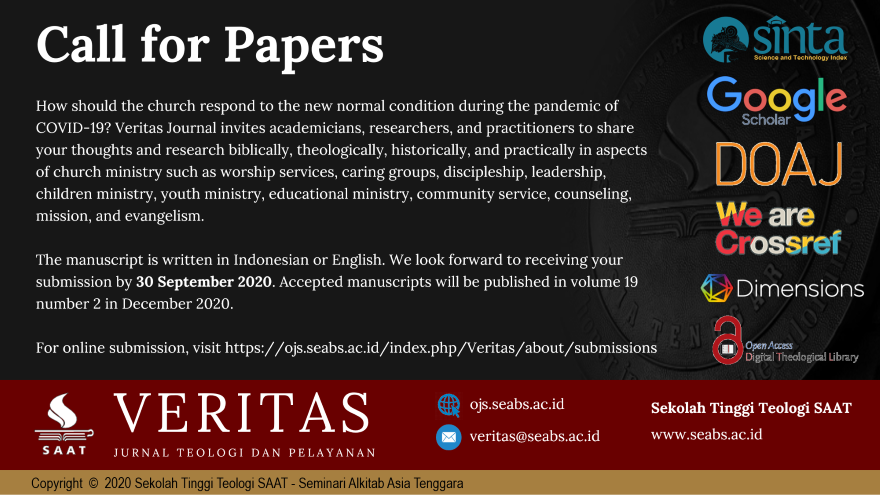 How should the church respond to the new normal condition during the pandemic of COVID-19? Veritas Journal invites academicians, researchers, and practitioners to share your thoughts and research biblically, theologically, historically, and practically in aspects of church ministry such as worship services, caring groups, discipleship, leadership, children ministry, youth ministry, educational ministry, community service, counseling, mission, and evangelism.
The manuscript is written in Indonesian or English. We look forward to receiving your submission by 30 September 2020. Accepted manuscripts will be published in volume 19 number 2 in December 2020.
For online submission, click here.